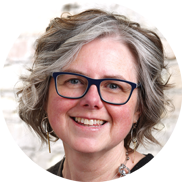 Kyla Ripley, General Manager
Kyla Ripley brings almost twenty years of hog industry experience to her role as General Manager for Carlo Genetics Inc. A Dalhousie Ag Campus graduate with a BSC in Agriculture and Animal Science, Kyla has a real passion for the hog industry. Building on her educational foundation, along with several years managing two different AI Centres and a decade plus of industry experience in domestic and export logistics management, Kyla has combined her extensive experience and understanding of the industry into her position as General Manager.

When asked about the role of AI Centres in the swine industry, Kyla replied, "Artificial Insemination with quality doses produced from top indexing animals has driven the global production capabilities of the hog industry to new heights. This continues as advances in scientific methodology and understanding of quality variables move forward. To be within the beating heart of the industry at this level is hugely exciting and a great responsibility."

Kyla leads the team of professionals at Carlo Genetics with keen focus on quality control, dedication to animal husbandry, and a commitment to embracing advancements in AI technology.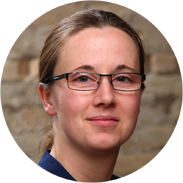 Katrin Braasch, Assistant General Manager
Katrin Braasch holds a Ph.D. in Microbiology from the University of Manitoba and B.Sc. (Hons) in Biochemistry from the University of Winnipeg. At the University of British Columbia, Katrin completed a Post Doctoral Fellowship, planning and executing a project to develop a novel scale-down approach for clonal cell selection with integrated protein analysis, using cell culture techniques to improve a critical step in bioprocess development. Incorporation of image-based analysis in these disciplines has direct crossover benefits to understanding and working with the CASA and cell count programming in place at Carlo Genetics.

As a Ph.D. student and as a Research Associate at the University of Manitoba, Katrin oversaw multiple cross disciplinary projects both nationally and internationally. Katrin finds day-to-day interactions, feedback from others, and resolving challenges to be a rewarding part of her work; skills that will serve her well at Carlo Genetics.

Originally from a small town outside Berlin, Germany, Katrin first visited Canada as an exchange student. She has lived full time in Manitoba since 2005 getting to know many local farmers and runs a small cow-calf operation with her husband in Ste. Genevieve.

As Assistant General Manager, Katrin works with all departments at Carlo Genetics and is dedicated to upholding Carlo's ongoing commitment to quality, service and technology.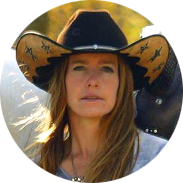 Mary-Anne Bach, Quality Control Manager
Mary-Anne Bach is a graduate of Red River College's Animal Health Technology program, as well as Assiniboine College's Swine Technician and the University of Guelph's Meat Technology and Feed Advisor Certificate Courses. With almost 18 years spent working in different aspects of the swine industry, Mary-Anne`s experience runs the gamut from feed counter sales, farrowing and finishing tech, boar stud personnel and, with many years in health services, she brings a wealth of knowledge and experience to her position as the Quality Control Manager for Carlo Genetics Inc.   

On a personal note, Mary-Anne runs her own horse breeding business at Dream Chaser Ranch and can be found barrel racing at rodeos and jackpots during the summer months.  She has a fondness for pretty well every furred and feather critter. Several ducks, cats, dogs, turkeys and geese call Dream Chaser Ranch home.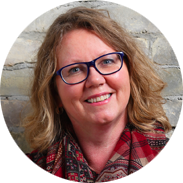 Annie Hamm, Logistics & Purchasing Manager
"We oversee and integrate the supply of boar semen from three different locations to make sure that available product meets customer needs," said Annie Hamm, Logistics & Purchasing Manager. "Our dedicated team uses a centralized order desk and dispatch unit to facilitate supply of high-quality semen."

Our team understands the importance of meeting customer demand, of supplying premium product, and of ensuring outstanding service for the customers of Carlo Genetics. Striving for excellence in customer service is the goal of the logistics experts at Carlo Genetics.